Platinum Membership Program Compliance Consulting and Services Peace of Mind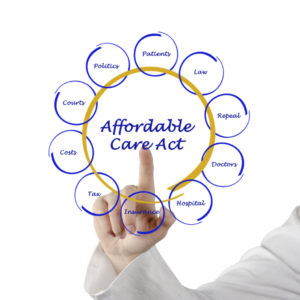 Join The Growing Community Of Doctors With Offices That Are Fully Compliant and Worry Free Because Of Our Unlimited Advice, Tools, Training, and Resources!
Why Struggle With Office Compliance Alone When There's A Team Of Experienced and Qualified Experts Ready To Give You The Personal Support You Need To Protect Your Office From Losing 1000s of Dollars To Medicare, The Office of Civil Rights, And Insurance Audits?
Schedule a FREE — no obligation — phone consultation so that we can know where you need help and if Compliance  & Auditing Services would be a good fit for your situation.  You've got NOTHING to risk and your consultation will be 100%
confidential.
But please hurry… Spots tend to fill up quickly.
Our mission is to help fellow doctors enter the compliance arena without fear and enable them to successfully meet and exceed the required standards. The Platinum Membership is designed to successfully achieve and maintain an approved practice compliance program.
Because of Medicare and private insurance companies ability to track each office, the only way to protect yourself is to have an active compliance program in your office – even in cash practices.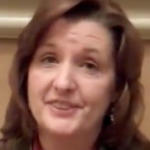 "I have a billing company and bill for about 30 doctors. Dr. Davenport have been amazing. His program is very clear and easy to understand. I'm very excited to make sure that all of my docs are compliant, are doing all the right things, and staying out of trouble."
— Terry Kesler  Lenexa, KS
Here's Exactly What You Get When You Become A Platinum Member
Compliance Made Easy Office System (1,497.00 Value)
Your Certified Compliance Consultant will personally help you implement the 7 elements of compliance recommended by the OIG, with explanations and instructions to make it easy to implement into your practice
OIG Compliance Policies and Procedures Manual
Disciplinary Guidelines/Staff Policies and Procedures
HIPAA Privacy Policies and Procedures Manual
The updated Notice of Privacy Practices
The updated Business Associate Agreement to include subcontractors
HIPAA/HITECH Policies and Procedures Manual
An expert documentation, coding and billing review by an experienced Certified Compliance Specialist and Insurance Consultant. (1,000.00 Value)
An Executive Summary detailing your risk including:
1. A complete review of your documentation, including intake forms, history, examinations and daily SOAP notes to ensure your records meet standard medical necessity guidelines.
2. An assessment of patterns in documentation, coding and billing that could present compliance concerns and increase your risk of being audited.
3. The Executive Summary will grade each area and determine your percentage error rate. An error rate of 6% or less is considered acceptable by Medicare and commercial insurance standards. Your percentage error rate is also important to document ongoing improvement in future reviews.
4. The Executive Summary also documents your compliance with federal law requiring that all healthcare entities show proof of ongoing record audits.
5. Suggested actions to take so that your documentation will pass an insurance audit and give you peace of mind.
A Business Associate Agreement is provided for confidentiality.
Office Documentation, Coding and Billing Manual
Monthly Staff Training Newsletter (To document federally required, ongoing staff training)
Training CD and DVD Package

Medical Necessity and Direct Therapeutic Relationships
Exam and Re-exam Coding
Coding Therapies
Designing A Compliant Treatment Plan
Wellness Care
Proper Use of The ABN Form
Insurance Appeals
Office Reference Manual
You ALSO Receive:
Unlimited Phone and Email Support
Monthly Follow Up Calls From a Certified Compliance Consultant To Ensure Your Office Is In Compliance With State and Federal Law.
Security Risk Analysis Program
Security Policy and Procedures Manual; Personalized for Your Office
The Physician Quality Reporting System (PQRS) With Cheat Sheet
MACRA/MIPS Training.
How you can make more money doing it the right way
Section 1557 (Anti-discrimination) Program With Office Manual and Taglines.
OCR Required Section 1557 (Anti-discrimination) Web Link
Yearly Audits (Up To 10 Files With Reports)
Federally Required Monthly Staff Training And Documentation Materials
The Book "ICD-10-CM Top 175 Codes For Chiropractic Offices"
Admission To Q&A and Training Webinars
Compliance Updates to Keep Your Office Compliant With Changes In The Laws or Regulations.
Access To The Members Website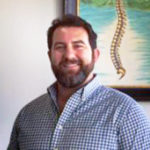 "I'm very impressed with everything Dr. Davenport does. He helped me with things that I didn't even know that I was doing wrong in my office. I highly recommend Dr. Daveport. He helps me sleep better at night because I know that if I'm audited, I'm completely protected."
— Dr. Austin Glennon  Jacksonville Beach, FL
The program is Easy and Fast to implement because you start with all the required forms, compliance manuals, HIPAA manuals, OCR Manuals and a Certified Compliance Specialist and Insurance Consultant to immediately put your compliance program in place.
Then your Compliance Specialist will do the work necessary to maintain your program for you, including mandatory record audits and OIG required staff training.
The important thing to know is that we do most of the work for you. All our members are quite happy with the job that we do for them and it so easy that it doesn't take up a lot of your time.
This unique membership also continues to provide compliance updates, so as new laws and regulations occur, you're covered.
You don't even have to give it a second thought. All the correct training, forms and new manuals are done for you. It's Truly A No Brainer.
Nothing is left out. Everything you need is included, and it has all been presented in a way that you can very quickly understand and customize. If you are not currently compliant … then you need this program right now.
The Platinum Membership program represents tremendous value for the money, especially when you consider what this information will save you in precious time and that it will minimize your risk from payer audits at the same time!
It's the law, so you only have one of two choices:
1) Hope your practice and procedures are compliant and continue to live in ignorant bliss until the hammer drops.
2) Take steps to ensure that you are compliant and minimize your risk
The choice is yours. Remember, YOU are responsible for compliance. Because it's you who will face the judge and you who will pay the penalties. You can do it yourself or do it the fast and easy way with the "Compliance & Auditing Services Platinum Membership " program. Either way, do it now before it's too late.
So now it's time to decide… Will you continue to make decisions with HALF the information you need?
Or, will you join the elite group of Chiropractors who rely on their membership with Compliance & Auditing Services to keep them ahead of the game? These are trying times for all doctors and ignoring the new laws and regulations is no longer an option.
Why Not Join The Growing Community Of Doctors With Offices That Are Fully Compliant and Worry Free Because Of Our Unlimited Advice,Tools, Training, and Resources!
So what will it be?